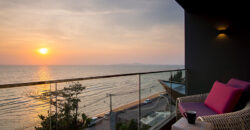 Description
Alcon Serenity Avenue – Your Gateway to Serene Living in Goa
Welcome to Alcon Serenity Avenue, an exceptional residential project nestled in the tranquil village of Aldona, located in the northern part of Goa. Developed by Alcon Realty, this project offers a harmonious blend of modern living and the serene beauty of Goa's natural surroundings.
Project Details:
Size: Alcon Serenity Avenue features a range of residential units with sizes ranging from 309 to 555 square meters, providing ample space for comfortable living.
Project Type: It's a residential project that promises a lifestyle marked by tranquillity and modern convenience.
Project Status: Alcon Serenity Avenue is a "Ready to Move" project, ensuring that your dream home is ready for you to step into without delay.
Location Advantage:
Nestled in the serene village of Aldona, Alcon Serenity Avenue offers breathtaking views of the valley and the Aldona River. Encompassed by landscaped gardens and featuring a jogging pathway, this gated community promises a tranquil and healthful lifestyle. Conveniently situated north of Goa, it grants residents easy access to the region's attractions.
Amenities:
Alcon Serenity Avenue was built to provide residents with a comfortable and luxurious living experience. Some of the notable amenities include:
A fully RCC structure with high-quality steel, cement, and ready-mixed concrete.
Masonry with natural stones for a charming and durable finish.
German-made special waterproofing for added protection.
High-quality electrical wiring and systems with Le Grand switches.
Anodized aluminium windows and toughened glass railings for safety and aesthetics.
Specially designed modular kitchens for functionality and style.
Imported vitrified tiles and Burma Teak wood floorings for a touch of luxury.
LED lighting fixtures for energy efficiency.
Independent water storage with hydro-pneumatic water supply systems.
Designer sanitary ware and Jaguar fittings for bathrooms.
Unique Features:
Apart from its exquisite amenities, Alcon Serenity Avenue benefits from its proximity to key facilities such as the airport, ATMs, and schools. This strategic location ensures convenience and accessibility for residents.
Investment Potential:
Due to its blend of contemporary facilities, peaceful settings, and advantageous location in northern Goa, Alcon Serenity Avenue is a fantastic investment opportunity. According to a real estate professional, this project offers a chance for prospective growth in property value.
In conclusion, Alcon Serenity Avenue offers a luxurious and peaceful lifestyle in the heart of Goa's natural beauty. Whether you're seeking a dream home or a sound investment, this project by Alcon Realty has it all. Don't miss your chance to be a part of this exclusive community that seamlessly blends contemporary living with the tranquillity of Goa's countryside.