Acron Valley Vista, Villa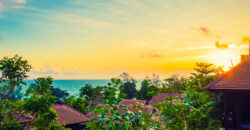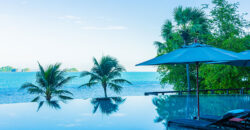 Description
Luxurious Living Amidst Natural Beauty
Welcome to Valley Vista, an extraordinary residential project nestled in the tranquil village of Aldona in the northern part of Goa. Developed by Acron, Valley Vista offers an exquisite blend of contemporary design, opulent living, and an unparalleled investment opportunity.
Project Details:
Size: Valley Vista presents spacious 4 and 5 BHK villas, ranging from 3499 to 3499 square feet, providing ample space for comfortable living.
Project Type: It's a residential project that offers a harmonious fusion of modern living and the breathtaking beauty of nature.
Project Status: Valley Vista is a "Ready to Move" project, ensuring a swift transition into your dream home.
Location Advantage:
Nestled in the serene village of Aldona, Valley Vista offers breathtaking views of the valley and the Aldona River. Encompassed by landscaped gardens and featuring a jogging pathway, this gated community promises a tranquil and healthful lifestyle. Conveniently situated north of Goa, it grants residents easy access to the region's attractions.
Amenities: Valley Vista boasts a comprehensive range of amenities to elevate your living experience:
LEED-certified villas by the Indian Green Building Council.
Round-the-clock security for peace of mind.
A hydropneumatic system for water supply, ensuring uninterrupted access to water.
An online water filtration system to provide clean and safe drinking water.
Solar water heating or heat pumps for energy efficiency.
Private elevators in each villa for added convenience.
Glazed windows and sliding doors with sun-shading devices to maximize the valley view.
Private gardens and internal landscaped courtyards.
Covered car parking.
Unique Features:
Valley Vista stands out with its contemporary design and distinctive features:
Six exclusive luxury villas designed with modern aesthetics.
Each villa encompasses three levels, including a private elevator.
Five bedrooms, featuring two spacious master bedrooms.
Sit-outs (verandas or sun decks) on each level to relish the scenic beauty.
A location that offers panoramic views of the valley, Aldona River, and lush green surroundings.
Investment Potential:
Due to its distinctive qualities, opulent living, and ideal location in the peaceful village of Aldona, Valley Vista offers an alluring investment opportunity. The project is a desirable option for possible property value growth because to its LEED certification, modern architecture, and proximity to beautiful natural surroundings.
In conclusion, Valley Vista offers a luxurious and serene lifestyle, surrounded by the beauty of nature. Whether you seek a dream home or a sound investment, this project by Acron has it all. Seize the opportunity to become a part of this exclusive community that seamlessly combines contemporary living with the tranquillity of Goa's countryside.