The Origin Sasoli, North Goa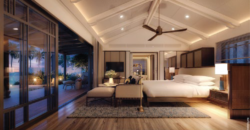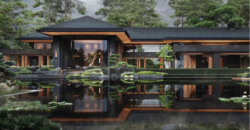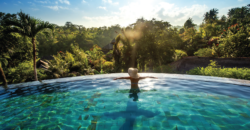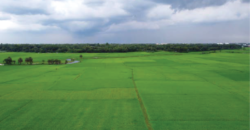 Description
Nestled in Maharashtra, Sasoli beckons with its natural splendor – encompassing majestic mountains, lush environs, and esteemed World Heritage sites. This locale has evolved into a coveted haven for those drawn to harmonious living within nature's embrace. Introducing The Origin Sasoli, a unique realm of residential plots nestled in North Goa, offering a lifestyle that reveres nature, well-being, and tranquillity in three dimensions. The Origin Sasoli Residential Plots encapsulate urban comforts entwined with nature's serenity, transforming each moment into a revitalizing experience. The complex is ensconced within pristine, untainted surroundings, bestowing crystal-clear waters and invigorating fresh air. Here, immerse yourself in nature's lush bounty and rejuvenate your senses amidst The Origin Sasoli Residential Plots.
Expanding across a vast expanse of 600 plus acres, this residential project presents a golden opportunity to own Residential Land for Sale in Goa ranging from 5500 sq. ft. – an ideal canvas to paint your dream abode. A prospect to secure a holiday home plot in Goa presents itself. This haven boasts over 100 lifestyle amenities and 10 activity zones, including organic farming, wellness havens, zen gardens, and even a helipad. Origin Sasoli's ethos is exemplified by its world-class clubhouses, recreational facilities, and its proximity to luxury hotels and wellness retreats. With an array of plots for sale in Goa catering to varied preferences, owning land here can pave the way for substantial returns.
The allure for Goa's lands is burgeoning, propelling land prices upwards. This juncture is perfect to invest in a villa plot in Goa. Sasoli stands as a burgeoning investment nucleus for residential plots in North Goa, strategically poised near renowned tourist beaches. The vicinity offers prime land for sale in North Goa complemented by modern amenities, rendering it a magnet for potential buyers. Possessing a residential plot in Goa opens doors to an abode of perpetual vacation.
Should you seek lands for sale in Goa to actualize your dream home, numerous residential plots await your selection. This marks an opportune juncture to invest in plots neighboring Mopa Airport Goa. With a comprehensive range of lifestyle and healthcare amenities, the strategic location has fueled the growing demand for these properties. Purchasing lands for sale in Goa stands as a prudent choice for investors, promising promising returns. Over the coming years, the value of residential land for sale in Goa is anticipated to escalate in this sector. The property extends residents the chance to relish a lavish lifestyle accompanied by modern amenities on-site. Sasoli plots grant convenient access to major localities in Mumbai and Goa, ensuring seamless connectivity to various business zones. Origin plots in Goa boast affordable pricing and are poised for significant future appreciation.
Investing in land in North Goa offers an excellent means to remain well-connected, mainly due to its proximity to MOPA airport and robust road and rail networks. A mere 15-minute distance from the Goa International Airport, Sasoli sits along Maharashtra's state highway SH 124, accessible through a 15-minute drive from NH 66, linking Mumbai, Goa, and Bengaluru. Notably, the Thivim Railway station is just a 15-minute journey from Sasoli, with the picturesque Konkan Railway traversing the area. Procuring land in Goa unveils an opportunity to craft your dream residence or vacation haven. Given the consistent influx of tourists, the area garners lucrative rentals, ensuring that investing in land for sale in North Goa offers an avenue for handsome real estate returns.
Location Highlights:
15-minute drive from Goa International Airport (Mopa)

20-minute distance from the casino zone

20-minute proximity to Ayush Hospital

45-minute drive from Panjim

45-minute access to Goa's pristine beaches
Set apart from Goa's soaring real estate costs, the coastal belt near Sasoli presents promising prospects for appreciating property value and expansion. Serving as a tourist destination, Sasoli is poised to allure both local and corporate visitors, further accentuating its desirability as a prime development site. The Maharashtra government's plans to invest Rs. 70,000 crores in constructing the Konkan Expressway (Mumbai to Sindhudurg in 3 hours) augurs well for the area's growth.
North Goa's renowned beaches are all reachable within 40 minutes. Situated along the Maharashtra state highway SH 124 and a brief 15-minute drive from NH 66, Sasoli revels in its connectivity to the significant hubs of Mumbai, Goa, and Bengaluru. Moreover, the scenic Konkan Railway traverses through Sasoli, and the Thivim Railway station is a short 15-minute journey away. After the inauguration of MOPA airport, property prices are expected to rise by an impressive 27%-30% annually.
Project Facilities:
Luxurious villas exuding modern elegance

Rustic log cabins tailored to perfection

Residential plots enveloped by breathtaking natural beauty

Apartments replete with contemporary amenities

Low-rise buildings within a gated community ensuring
Property ID

771

Price

₹55.00 Lacs*

Property Type

Residential Plots

Property status

For Sale

Size

5,500 SqFt

Label

Sale