Imperial Goa, Residential Plots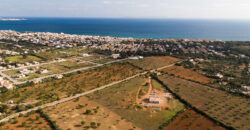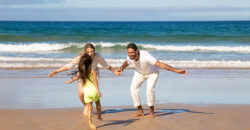 Description
Immerse yourself in the captivating allure of Goa, where sun-drenched beaches, palm-fringed shores, and a fusion of history and adventure create an unforgettable destination. Introducing a remarkable venture by The House of Abhinandan Lodha, this project introduces exclusive land offerings in Goa, providing a unique opportunity to claim a slice of this paradise.
Location Advantages
The Orient's Precious Jewel: Immerse yourself in Goa's vibrant hues and cultural richness, renowned for its stunning beaches, historic forts, pristine churches, and echoes of Portugal's legacy.
Unparalleled Travel Haven: Securing its place among the world's top 15 travel destinations, Goa promises matchless experiences for residents and visitors, presenting a tapestry of delights.
Elevated Lifestyle Upgrade: Goa's minimal geopolitical uncertainties and the aspiration for post-pandemic luxury living make it the prime choice for the discerning elite seeking opulent residences.
Business and Celebrity Hub: A favoured abode for business tycoons and celebrated personalities, Goa's allure continues to captivate eminent figures, enhancing its charisma.
Proximity to Panjim City Centre:

15 minutes

Deltin Royale Casino:

15 minutes

Baga Beach:

41 minutes

Bambolim Beach:

19 minutes

Colva Beach:

54 minutes

Dona Paula:

24 minutes

Miramar Beach:

23 minutes

Dabolim Airport:

44 minutes

Candolim Beach:

35 minutes
Key Features
Transparency in Land Ownership:

The House of Abhinandan Lodha simplifies the intricacies of land ownership, offering clearly marked assets that are accessible to all.

Tech-Infused Convenience:

Embracing digital transformation, the project ensures secure and convenient land ownership, streamlining investment experiences for hassle-free transactions.

Promising Price Appreciation:

With the impending MOPA airport and a projected CAGR of 23.63%, Goa's real estate emerges as a lucrative investment avenue, maximizing rewards for landholders.
Amenities
Scenic Landscapes:

Revel in Goa's breathtaking vistas, embracing serene surroundings that foster relaxation and rejuvenation.

Exquisite Dining and Entertainment:

Delight in Goa's vibrant culinary scene, from charming street eateries to vibrant nightlife, capturing the essence of Goa's revelry.

Luxurious Living:

Elevate your lifestyle with opulent amenities and comforts designed to enrich well-being, ensuring a life lived to its fullest potential.
Tranquil Sanctuary: Find serenity amidst Goa's peaceful environs, creating an ideal second home, holiday escape, or secure sanctuary for retirement living.
Property ID

3906

Price

₹1.99 Cr*

Property Type

Residential Plots

Property status

For Sale

Size

3,000 SqFt

Label

Sale