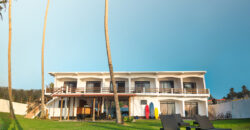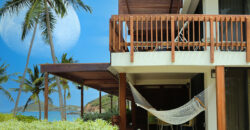 Description
Introducing Grand Horizons Residency: Where 2.5 BHK Elegance Awaits
Step into Grand Horizons Residency, an epitome of refined living nestled in the heart of North Goa. If you've envisioned a life of sophistication, comfort, and harmony, your search concludes here. Grand Horizons Residency offers an unparalleled living experience, meticulously curated to fulfill your every aspiration.
Elegance Redefined in Spacious 2.5 BHK Configurations
Discover the allure of our thoughtfully designed 2.5 BHK residences, where space and sophistication harmonize seamlessly. Each facet of Grand Horizons Residency is meticulously tailored to elevate your living experience to new dimensions.
Unmatched Amenities for a Refined Lifestyle
Indulge in a life of convenience, comfort, and leisure at Grand Horizons Residency, where every amenity is thoughtfully crafted to offer a truly exceptional living experience.
Recreation Havens: Nurture your well-being with dedicated recreational zones that cater to your physical and mental health.
24×7 Security: Your safety is paramount. Enjoy peace of mind with round-the-clock security ensuring a serene living environment.
Lush Landscapes: Immerse yourself in the beauty of nature with meticulously landscaped gardens and verdant surroundings.
Ample Parking: Enjoy hassle-free parking for residents and guests, ensuring seamless experiences for all.
Swimming Oasis: Unwind and rejuvenate in the inviting swimming pool, ideal for relaxation and quality leisure moments.
Effortless Elevators: Move within the premises with ease, thanks to conveniently placed elevators serving all floors.
Continuous Water Supply: Experience uninterrupted water supply, catering to your needs at all hours.
Power Backup: In case of power disruptions, our backup ensures a continuous supply of electricity for your comfort.
Fire Safety Systems: Your safety is our priority. Strategically installed fire safety systems enhance security.
Grand Horizons Residency North Goa – Location Perks
Amid these location advantages, Grand Horizons Residency offers residents seamless access to travel, stunning beaches, vital destinations, and an opportunity to explore the region's natural and cultural gems.
Strategic Connectivity: Enjoy swift connectivity to key destinations, ensuring ease in daily routines.
Beachside Escapes: Immerse yourself in the allure of North Goa's beaches, with a short drive leading to sun, sand, and waves.
Urban Proximity: Experience the best of urban living with close access to shopping centres, cultural landmarks, and more.
Nature Retreats: Embrace the serenity of the region with serene spots for relaxation and exploration.
Experience the charm of 2.5 BHK luxury at Grand Horizons Residency and unlock a life of unsurpassed elegance.