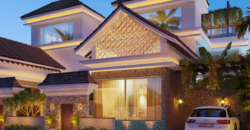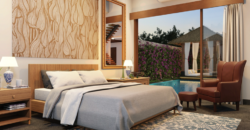 Description
ACASA – A Balinese Paradise in the Heart of Goa
Imagine waking up to the gentle rustle of palm leaves, the soothing sounds of nature, and the promise of a tropical paradise right at your doorstep. ACASA, nestled in the picturesque village of Corgao in North Goa, offers an experience like no other. It's more than just a home; it's a gateway to a lifestyle that seamlessly blends modernity with the serene charm of Goa. In this blog, we'll delve into the alluring features, prime location advantages, unique offerings, and investment potential of ACASA.
Location Advantage:
ACASA enjoys a prime location in the enchanting North Goa, known for its tranquil beaches, lush greenery, and vibrant culture. The project is strategically situated with excellent connectivity to major hotspots, public transport links, and government offices, ensuring you can savour Goa's serenity while remaining just moments away from its treasures.
Beaches:
The renowned beaches of Arambol, Mandrem, Keri, Siolim, Ashwem, Morjim, and Terekhol are all within easy reach, allowing you to bask in the sun, swim in crystal-clear waters, and indulge in beachside relaxation whenever you desire.
Restaurants:
Food enthusiasts will be delighted with the proximity of popular eateries like Bora Bora, Thalassa, Soro, Ciao Bella, La Plaza, Artjuna, and Antares, offering a diverse culinary experience.
Utilities:
ACASA ensures convenience with its proximity to Mopa International Airport, petrol pumps, and Pernem, where government offices are located. Your daily essentials and travel needs are well taken care of.
Unique Features:
ACASA stands out with its meticulous attention to detail and luxurious amenities:
Designer Furnishings: Every corner of your home exudes sophistication and comfort.
Fully Furnished Living, Dining and bedrooms: Move in hassle-free and start living the Goan dream.
Modular Kitchen: A well-equipped kitchen to inspire your culinary adventures.
Designer Tiles for Bathrooms: Elegance and functionality harmonize in your private spaces.
Door Access Control System: Top-notch security at your fingertips.
Artefacts & Furnishings: Handpicked décor that complements the Balinese-inspired architecture.
Skylit Bathroom in Master Bedroom: Unwind in style with natural light and opulent fixtures.
Home Automation: Embrace modern living with cutting-edge technology.
Amenities:
You'll find a world of fun and relaxation at ACASA:
Common Swimming Pool: Relax and mingle in a green setting.
Modern equipment at the fitness centre will help you stay active and healthy.
Cafeteria: Treat yourself to delicious fare without leaving your haven.
Your safety is of the utmost importance.
Find inner serenity in the meditation pavilion amidst the splendour of nature.
Connect with nature in a peaceful setting at the garden's outdoor seating area.
Additional Features:
Private Pool with Deck: Dive into luxury in the privacy of your villa.
Single Car Park: Secure parking for your convenience.
Landscaped Garden and Gazebo: Escape to a serene oasis in your backyard.
100% DG backup: No interruptions in your paradise.
Rental Management, Housekeeping, Reception, and Rental Desk: Hassle-free ownership and investment potential.
ACASA caters to a wide audience, including investors seeking lucrative opportunities, homebuyers looking for a dream residence, and individuals who desire a slice of Goan paradise. The project's versatility makes it a compelling choice for anyone seeking a unique blend of luxury and nature.
Investment Potential:
Investing in ACASA means tapping into the booming real estate market in Goa. The state's popularity as a tourist and investment destination ensures the potential for high returns. Additionally, the project's strategic location, top-notch amenities, and rental management services make it a smart choice for those looking to generate rental income. As Goa continues to attract visitors and investors from around the world, ACASA promises not just a home but a profitable investment in the future.
In conclusion, ACASA is your entryway to an unrivaled Goan lifestyle where the wonders of nature coexist peacefully with contemporary conveniences. Whether you're looking for a dream house or a wise investment, ACASA in Goa guarantees a memorable experience that will enhance your life.